Testimonials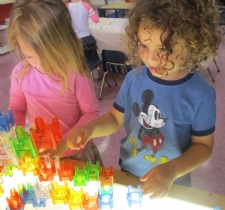 Thank you for turning my tiny tornado into a small tropical storm! - Staci M.
The fact that my daughter is so excited and happy  to come proves that all you are doing is positive. I  also like it that parents are so well informed of all  that occurs throughout the day.
- David L.
Your staff and environment is highly recommended. I am so happy my child goes here. I feel secure when I drop him off. What a wonderful place you have; you and your staff are doing a wonderful job!
- Amy S.
The pre-school program is wonderful. My son will be well prepared for kindergarten. My son's teacher and the staff are also excellent. Everyone comes across very dedicated, which in turn makes me feel good about sending my son to your preschool.
- Dianne K.
I feel confident that my child is well supervised and getting excellent care in an educational setting while I am at work. It provides me with peace of mind.
- Deborah A.-